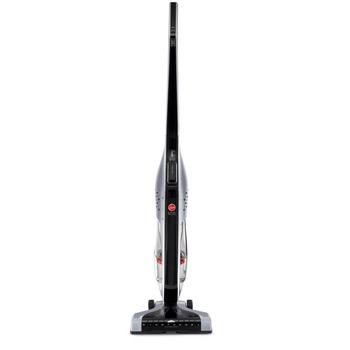 Best Canister Vacuum Cleaners and Reviews
Well, knowing that there are is a huge variety of brands and models as well as reputable manufactures, it will be a tough task for you to get the most suitable canister vacuum cleaners that will meet all your requirements. It is true that when you get a high end canister vacuum cleaner, you are not required to push a huge device, you are able to leave it on the ground or even just hold it with your hand. Also, it will let you clean the difficult areas to reach and furniture as well. It is also quite important when you need to clean the large stretches of your carpet. With the following reviews, it will now be easier for you to have a stress free shopping.
Miele Complete C2 Limited Edition
Miele Complete C2 Limited Edition Canister Vacuum is one of the Miele vacuum cleaners that is considered to be the cheapest but reliable one in performing the task. Through it, you will be able to clean all your hard floors including tiles, wood and marble, area rugs or low pile carpets. Also, it is loaded with high quality features that will make your cleaning activities easier and faster.
Here are the top features of Miele Complete C2 Limited Edition:
• Low noise together with an average weight construction
• Three wheels that will prevent scratches on floors and furniture while moving
• SBD 285-3 Combination tool for area rugs and hard floors
• 205-3 Air Driven Turbo comfort parts for area rugs and carpets
• Adjustable telescopic stainless steel to match individual stature
• 7-year motor/housing warranty and 1-year labor/parts warranty
Pros:
• Easy to assemble unit
• Strong suction with 1200 watts vortex motor
• Silent operation
• Save space for storage
Cons:
• No filter change indicator
• Without HEPA filter
• Limited supplies
Final Verdict:
If you are looking for an easy to use canister vacuum cleaner, Miele Complete C2 Limited Edition is perfect for you and it has the cheapest price among the Miele models.
Electrolux UltraFlex Canister Vacuum EL4335B
With Electrolux UltraFlex Canister Vacuum, you can now clean the entire surface of your home. It uses a FlexPro Performance System and it will give you a lot of benefits for all your cleaning needs. You can freely use it for you to clean all your home's surface for it is creatively designed for a superior performance. After using it, you can have an easy storage both vertically or horizontally. It is a lightweight and compact type of canister vacuum that is also equipped with various on-board tools.
Here are the profound features of Electrolux UltraFlex Caniter Vacuum:
• Brushroll Clean Technology to remove tangles from brushroll
• Washable filter
• Cyclonic action for great and consistent suction power for thorough cleaning
• Adjustable 12 amp suction power to reduce/increase motor power
Pros:
• Powerful canister vacuum that clans hard floors, pet hair and carpets
• Easy to maneuver because of its lightweight and compact design
• Easy to remove or empty dirt cup
• Quiet vacuum for cleaning operations anytime
• Comes with attachments such as crevice tool and brush
Cons:
• Does not come with a battery change indicator
• Not applicable for cleaning large rooms with just 21 feet power cord
Final Verdict
Electroflux is one of the trusted brands that you can rely on for a long time. Also, UltraFlex EL4335B is a great canister vacuum cleaner that can clean your entire home. So, if you want to remove all the dust or pet hair and vacuum the stairs, this canister vacuum is perfect for you.